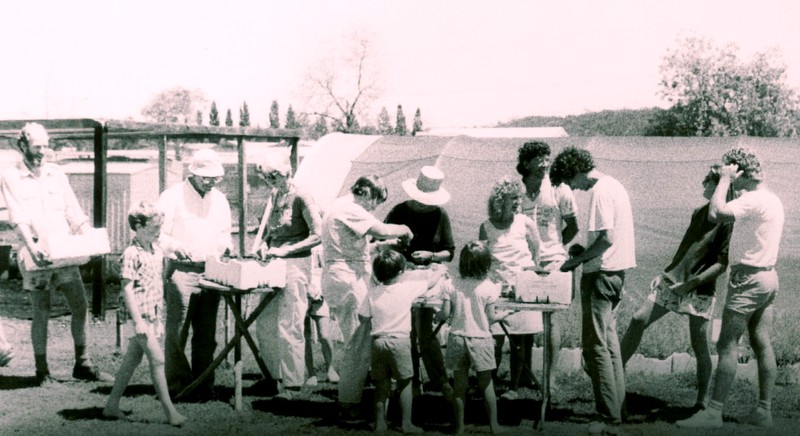 Founded in 1983 by a group of concerned citizens in Armidale, the Armidale Tree Group began with a target of planting 10,000 trees to counter the effects of tree dieback on the New England. The first major project for the group was a revegetation planting at Malpas Dam, the water source for Armidale city, where 38,000 trees were grown and planted. For this early work the group received an Australia Day Award from Armidale City Council.
From the early days the Nursery moved a number of times to various sites before ending up at the current site at Mann St in 1994. In 1990 the Group was a major part of the Armidale bypass plantings that involved 20,000 plants along the new Highway bypass of Armidale. It has completed many other projects as well as supplying thousands of native plants to farmers and landholders over 30 years. Current estimates that are well over 1 million native plants have been grown and planted during this time.
In 2002 the Armidale Tree Group opened a new Woodland Centre and Retail Shop at 80 Mann St. In 2005 Mike O'Keefe, the Nursery Manager of the Group for 15 years, died suddenly and the Woodland Centre along with the nature reserve surrounding it were named in his memory. The last decade has seen steady growth for the organisation along with a number of challenges. In 2013 the group celebrated its 30th birthday. A remarkable achievement for a community-owned group that had an initial target of growing 10,000 plants!