Every Tree Counts is the name of our new landscape-scale project. The aim of the project is to raise funds and build partnerships to address landscape-scale environmental issues in New England. We intend that this project will guide the Tree Group's work for the next 30 years.
View our brochure here. Every Tree Counts
Every Tree Counts will concentrate on four themes:
1. Dieback – New England Dieback caused the loss of millions of trees in the 70's and 80's. Dieback is not a disease as such; it is when trees are hit by multiple stresses (insects, soil compaction, mistletoe, drought) and use up all of their resources before they can recover. Major changes in microclimate, fertiliser making trees more palatable to insects, loss of predators and parasites of insects and lack of regeneration are all factors contributing to dieback. One of the best things we can do is replace the trees that are lost, reconnect patches of trees and increase plant diversity by planting shrubs and understorey species. Maintaining and improving existing trees is equally important.
2. Connectivity – As the landscape has been cleared and fragmented, it has become harder for animals and plants to move through the landscape. Animal populations in small remnants are very vulnerable to fire, drought and storms if they can't easily move to other patches. Increasing connectivity means planting new vegetation to make it easier for animals and plants (as seeds or pollen) to move through the landscape. Improving connectivity is one of the main things we can do to help our wildlife adapt to climate change.
3. Koalas – Koalas are located throughout the Northern Tablelands, but in low numbers. It is important that koalas can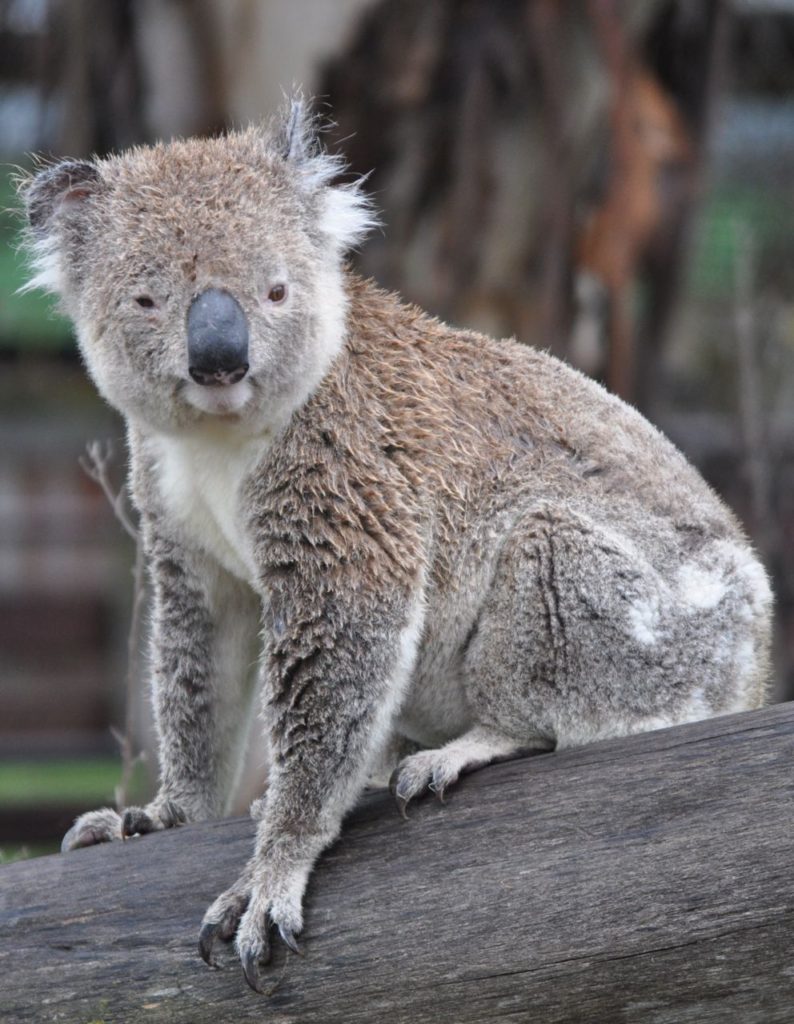 move through the landscape to seek food and water, particularly in times of drought and heatwaves. Plantings of food trees in strategic locations can help them move around the landscape. Looking after their forests and woodlands ensures they have somewhere to live.
4. Carbon – Trees are almost 50% carbon, taken directly from the atmosphere as carbon dioxide in exchange for oxygen. Planting trees can help reduce greenhouse gas levels in the atmosphere by storing carbon in wood, litter and soil. For local individuals and businesses seeking a genuine and tangible means to offset their carbon, contributing to Every Tree Counts is the best way.
To address these themes, we will do what we do best: plant trees, look after bushland and educate the community. We will be guided by the best science available to make sure our actions address the themes effectively. The design, location and species selection will be tailored to the theme that any individual project is addressing. Where possible, projects will address multiple themes.
There are many ways you can be involved:
Volunteer your time. We will need volunteers for planting days, starting with the Urban Forest planting in March. You could also volunteer to help with mapping or planning. We will also need volunteers who are willing to go and talk to landholders in the project areas.
Donate or make a bequest. You can donate directly to the Armidale Tree Group Fund and request a receipt to claim a tax deduction. Talk to Alicia or a committee member if you would like your donation to be used in a specific way.  For large donations we suggest you talk to us first.
Look for partnership opportunities. We will look to work with local businesses, events or organisations seeking a partner for environmental outcomes. We can help with carbon offsetting, staff-giving programs, triple bottom line outcomes and volunteering opportunities. If you know anyone who might be interested, refer them to us.
If you live in one of the initial project areas let us know if you would like to have trees planted on your property. You can fill out an expression of interest form (available from the nursery) and we can send someone to talk to you and develop a project.
Encourage others to become members of Armidale Tree Group and get involved in Every Tree Counts.
When it comes to retaining and improving the bushland of New England and protecting and enhancing our wildlife every tree counts. Armidale Tree Group, with 34 years of experience behind us will ensure that every tree we plant really does make a difference. We invite you to join us in our new venture: Every Tree Counts.