Stockists of Rocky Point Mulching and Searles, we have a large range of soil/garden improvers, including mixes specifically for veggie gardens, Australian natives, seed propagation and more.
W
e all have insects and pests in our garden. As an environmental organisation, we aim to 'do no harm', so we offer a range of organic pest and disease products from Organic Crop Protectants.
If you want to grow delicious food safely and garden with low chemical risk, then there is no better way than with organic products and methods.
T ree guards are often essential to protect your new plants from browsing rabbits and temperature extremes. Guards can provide a microclimate, minimising the impact of frost in winter and providing shade around the plant roots in summer.
Milk cartons are great dollar value. We use them extensively for our large-scale farm plantings. Generally, they last around one year and biodegrade over time.
Plastic sleeves are 450mm high and can last for 2-3 years depending on climatic conditions. They create a microclimate around plants, providing increased humidity and frost protection as well as sound protection from rabbits, wallabies, and other uninvited guests. The sleeves are reusable and are sold with three 75cm bamboo stakes.
Corflute guards are reusable and made from rigid, high UV protection plastic flute board. They are 450mm high, with a choice in widths of 80mm or 40mm and last up to 5 -6 years, depending on climatic conditions. Corflute guards are sold with one hardwood stake.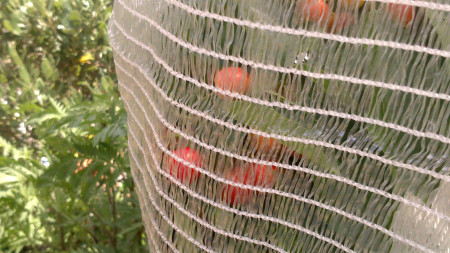 I
nsulnet – This light weight "frost cloth" protects against frost damage – particularly for citrus in winter and for vegies in early spring. It is permeable, allowing rain to easily penetrate so it can also be used to protect fruit and veggies from certain pests.
Different species require different fertilisers and sometimes, an ailing plant just needs a top up of certain nutrients to return it to health.